Campus of the University of Vienna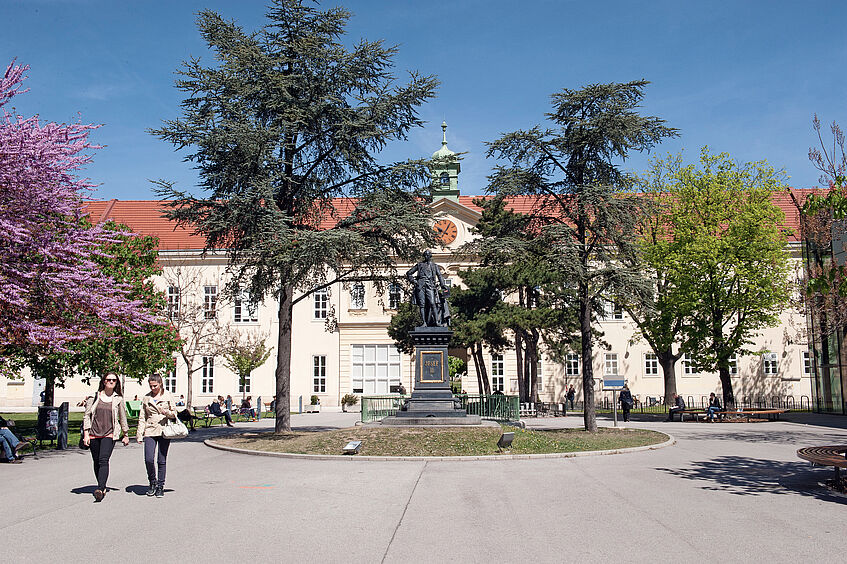 The conference is held at the University of Vienna. Most of the lectures are held in different locations on the University Campus.
The Campus of the University of Vienna is a very special place: because of its history as the former General Hospital, because of its architecture and its overall concept. As a part of the University of Vienna the Campus unites more than 15 departments of the Faculty of Historical and Cultural Studies and the Faculty of Philological and Cultural Studies.
ADDRESS
Campus of the University of Vienna
Spitalgasse 2
A-1090 Vienna
T: +43-1-4277-298 20
DIRECTIONS
Coming from the city center, you can reach the University Campus using the following tram lines:
N° 37, 38, 39, 40, 41 and 42 - station "Schwarzspanierstraße"
N° 5, 33, 43 and 44 - station "Lange Gasse"
Car parking is limited around the Campus and by payment for a maximum of 2 hours only.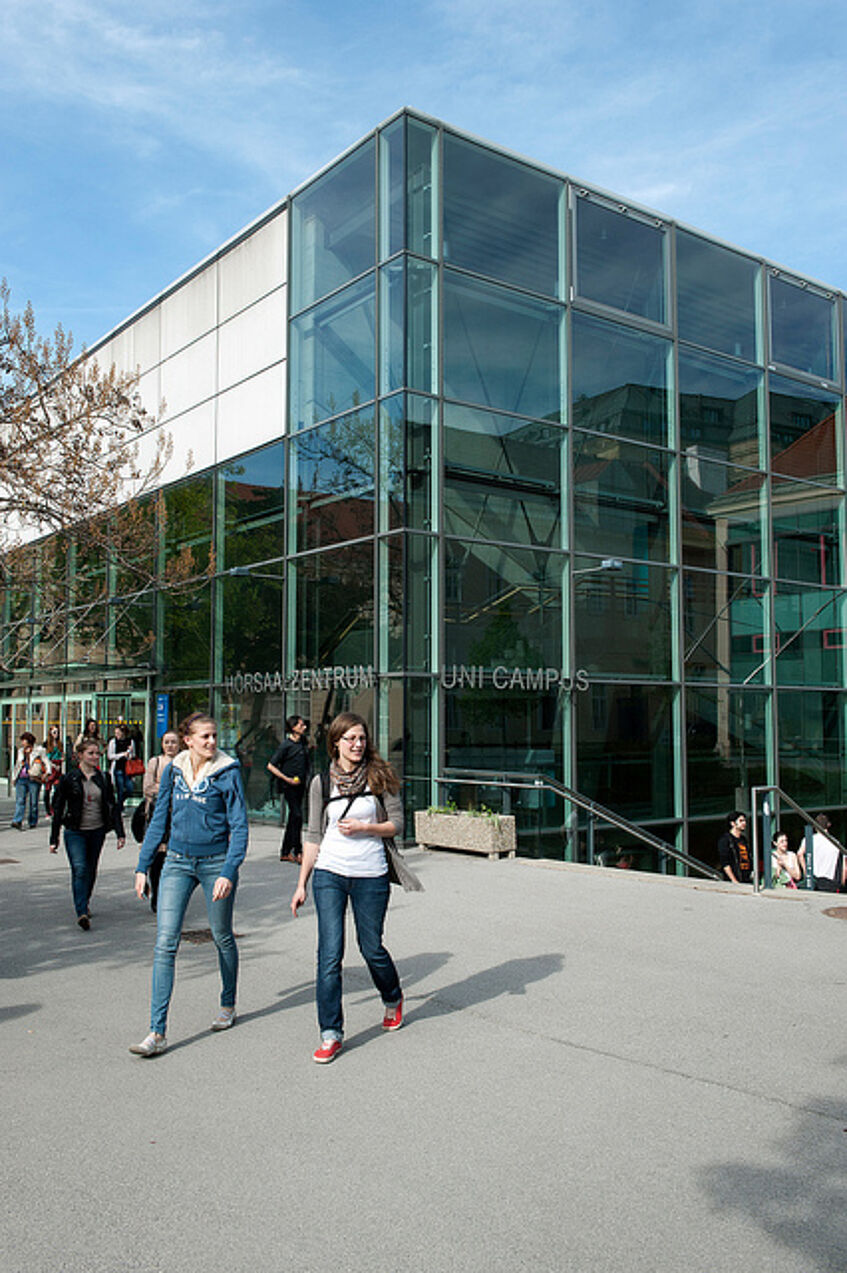 Lecture Halls C1 and C2 (Main Lecture Hall Building)
Plenary sessions, lectures and get togethers at the coffee breaks will be held at the main lecture halls of the University Campus C1 and C2 (= main lecture hall building). The main lecture hall building is located in court 2 of the University Campus.
Smaller sessions are held in various lecture halls on Campus:
Aula at the Campus, court 1.11
Lecture Hall C1, court 2.6
Lecture Hall C2, court 2.6
Institute for Jewish Studies H1, court 7.3
Institute for Jewish Studies H2, court 7.3
Seminar Room 1, court 1.6.1
Seminar Room 2, court 1.6.2
Seminar Room 3, court 7.5
Vienna City Hall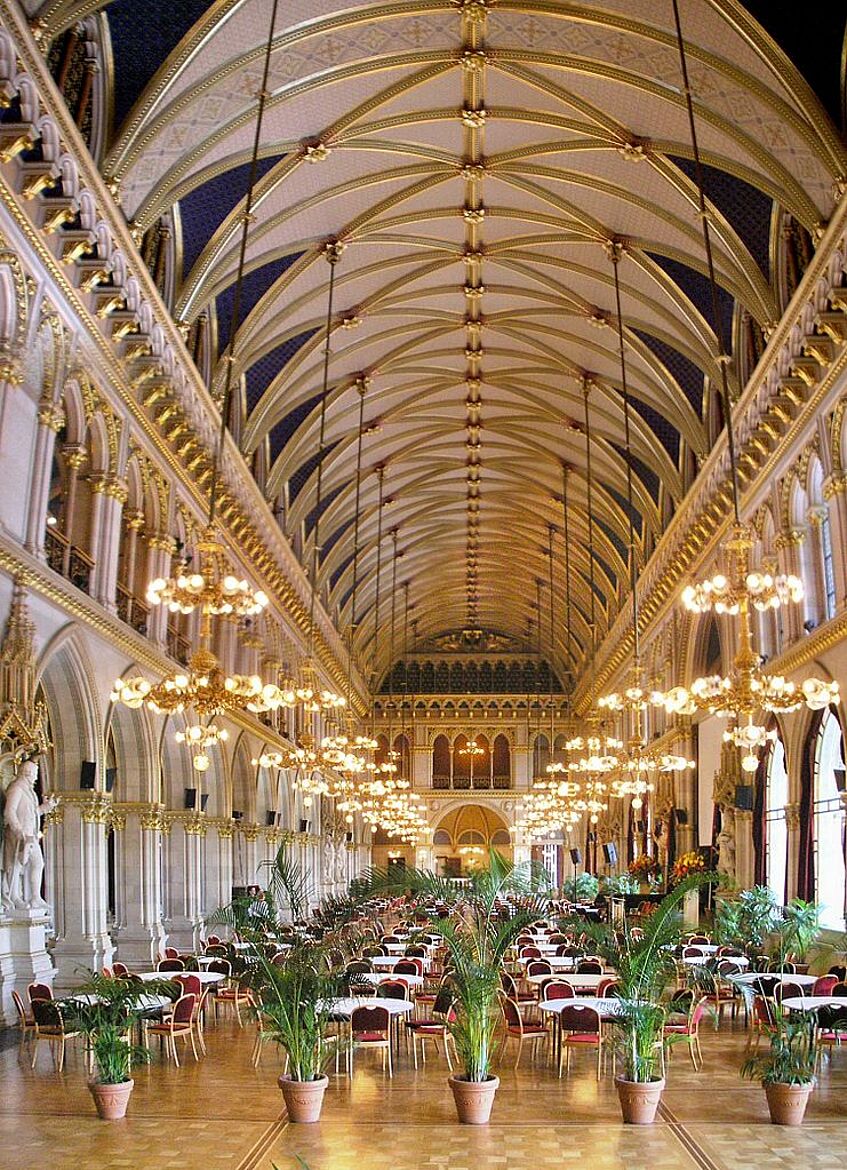 Vienna City Hall
The opening of the conference in cooperation with Wiener Vorlesungen will be held at the Vienna City Hall.
The City Hall is one of the most splendid amongst the numerous monumental buildings along Vienna's Ringstrasse. Designed by Friedrich Schmidt (1825-1891), it was erected between 1872 and 1883. The architecture of the Ringstraße is dominated by historicism. In Historicism various stylistic elements of the past were combined into a style in its own right. Friedrich Schmidt however orientated himself just on one particular epoch. The City Hall was built in gothical style, with a tower similar to gothic cathedrals. The gothic era saw the growth of the cities and the emergence of an urban burgeoisie.
Today the City Hall is the head office of Vienna's municipal administration. More than 2000 people work in the building. Visitors are stunned by the magnificent appointments of the state rooms, which frequently provide an atmospheric backdrop to various events such as press conferences, concerts or balls.
The conference speakers will be invited by Mayor of Vienna, Dr. Michael Häupl, to a mayor's reception after the conference opening.
ADDRESS
Vienna City Hall
Friedrich-Schmidt-Platz 1
A-1010 Vienna
entrance via
Lichtenfelsgasse 2
A-1010 Vienna
The Conference is generously funded by